Footings Volume Calculator
Calculate the volume of footings based on the selected shape.
Footings Volume
Select footing shape and fill the required inputs then Click Check.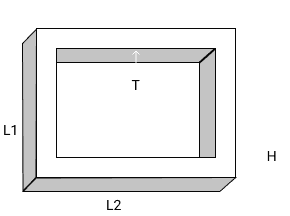 Footings Volume Result
Footings Volume Calculator Results will be shown here.
dvr
Footings Volume Calculator
Footings are an important part of foundation construction. They are typically made of concrete with steel reinforcement that has been poured into a trench. The purpose of footings is to support the foundation and prevent settling. Footings are especially important in areas with troublesome soils.
Our Footings Volume Tool supports both metric and imperial measurements.
construction
All Construction Tools
keyboard_arrow_up